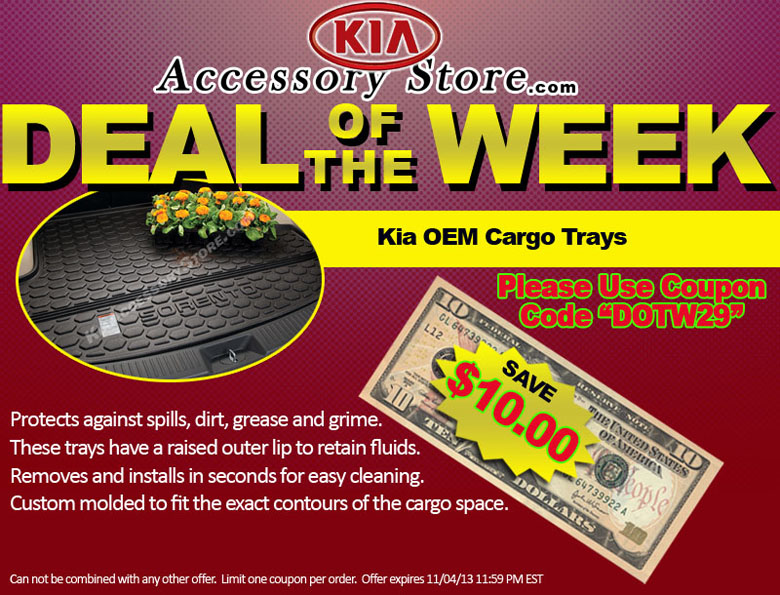 Kia Accessory Store's Deal of the Week


Kia Genuine Cargo Tray


SAVE $10.00 on Kia Cargo Trays - use coupon code "DOTW29"
Molded from flexible, skid-resistant rubber, these durable Cargo Trays help prevent cargo from moving about as you drive, protecting against spills, dirt, grease and grime. These trays have a raised outer lip to retain fluids, resistant to most automotive chemicals. They are custom molded to fit the exact contours of the cargo space, yet remove and install in seconds for easy cleaning.


Can not be combined with any other offer. Limit one coupon per order. Offer expires November 4, 2013 11:59pm (EDT). Please call 1-800-509-2652 for complete details.
Not responsible for typographical, technical, or descriptive errors of products herein. Prices are subject to change.