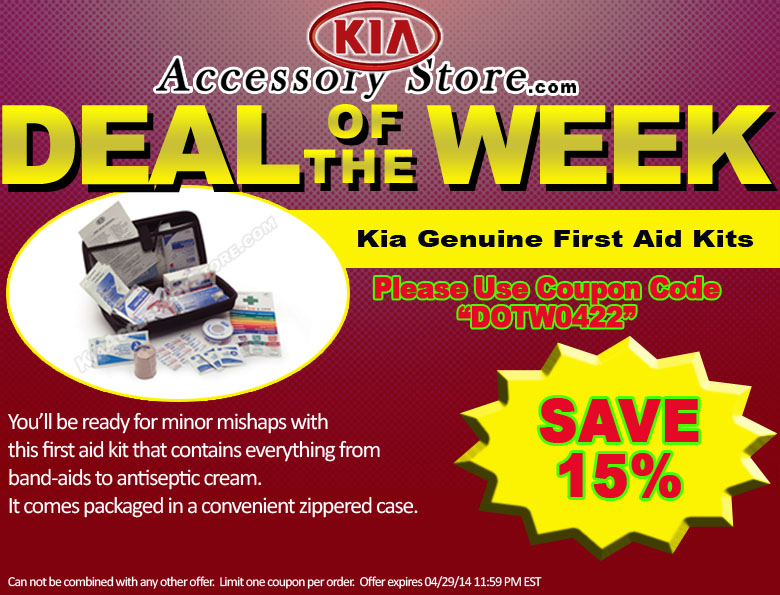 BUY NOW!
Save 15% On Genuine Kia First Aid Kits


Please Use Coupon Code "DOTW0422"


You'll be ready for minor mishaps with this first aid kit that contains everything from band-aids to antiseptic cream. It comes packaged in a convenient zippered case.


SAVE 15% ON GENUINE KIA FIRST AID KITS - USE COUPON CODE "DOTW0422"
Can not be combined with any other offer. Limit one coupon per order. Offer expires April 29, 2014 11:59pm (EDT). Please call 1-800-509-2652 for complete details.