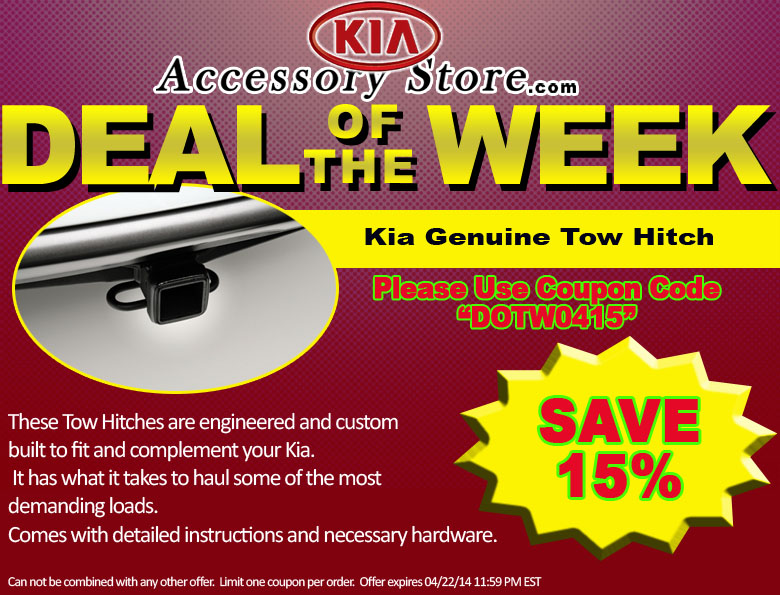 BUY NOW!
Save 15% On Genuine Kia Tow Hitches


Please Use Coupon Code "DOTW0415"


These Tow Hitches are engineered and custom built to fit and complement your Kia.


It has what it takes to haul some of the most demanding loads.


Comes with detailed instructions and necessary hardware.


SAVE 15% ON GENUINE TOW HITCH - USE COUPON CODE "DOTW0415"
Can not be combined with any other offer. Limit one coupon per order. Offer expires April 22, 2014 11:59pm (EDT). Please call 1-800-509-2652 for complete details.